Northern California Nursing Academy (NCNA) have partnered with several private companies that can fund your educational program. Check out below our funding partners.
---

Pacific Heights Transitional Care is a top-tier nursing home facility, providing rehabilitation services. It is the goal of the facility to create a safe, comfortable, and therapeutic environment to help our patients gain independence and return home.
Benefit(s):
100% Tuition Reimbursement after 6 months of full time employment
Initial Requirement(s):
CNA Students – after successfully obtaining their certificate
Employment Commitment – with Pacific Heights Transitional Care
---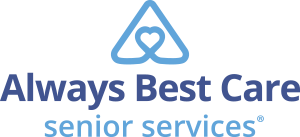 For the past 13 years, Always Best Care has become one of the most trusted providers of senior care needs. With a proven track record in Assisted Living Referral Services, Home Care Services and Skilled Care for Seniors. Always Best Care – Peninsula provides outstanding senior care to the communities in Belmont, Burlingame, Daly City, Foster City, Hillsborough, Millbrae, Pacifica, Redwood City, San Bruno, San Carlos, San Mateo, South San Francisco, and surrounding areas.
Benefit(s):
Reimbursement will start half-way into the student's clinicals in the CNA Training Program, (ABC – Peninsula to verify this information from NCNA)
Reimbursement will be a maximum of $250 per week but minimum 3-hour equivalent of the gross pay.
Recipients will be qualified for the company's Employee Rewards Program after completion of 6 months of employment.
Requirement(s):
Recipients must work for Always Best Care – Peninsula for 6 months after completion of the CNA training program, full time or part-time
Willing to consider other positions with Always Best Care – Peninsula
---

Personalized in-home care can help people age in place safely with dignity and independence. Home Instead provide person-centered "home care" no matter where "home" is. From the family home to senior communities to rehab facilities and beyond, they bring the care aging loved ones need to wherever they call home.
Benefit(s):
50% Tuition Reimbursement (Estimated Value of $700)
Competitive pay, flexible work schedules and ongoing hands-on training in the field of Geriatric care
Initial Requirement(s):
CNA Students – after successfully obtaining their certificate
Employment Commitment – with Home Instead to provide non-medical, one-on-one home care to seniors